It's almost every student's dream to attend an Ivy League university. Ivy League schools are the most prestigious colleges in the US, all located in the country's Northeastern region.
Ivy League schools comprise eight elite universities, including Brown University, Harvard University, Princeton University, Cornell University, Yale University, Columbia University, Dartmouth University, and the University of Pennsylvania.
According to the US Department of Education, there are 4,000 degree-granting academic institutions in America, of which these elite institutions have gained a widespread reputation for producing graduates with exceptional academic performances and promising career futures.
Due to their increased demand and overall prestige, Ivy League schools are relatively expensive for an average college student than other schools and community colleges. Fortunately, financial aid and private education lenders can help students achieve their Ivy League dreams by funding their education in the most convenient ways.
Read on to learn why Ivy League schools matter and how students can benefit from enrolling in them.
The Origin of Ivy League Schools
The term 'Ivy League' gained official recognition in 1954 after the NCAA Division I athletic conference. While it aimed to represent renowned colleges' athletic teams, its significance is more than just athletics. The term "Ivy League" showcases the educational philosophies of America's oldest schools today. These were the first schools made during the US colonial period and are, therefore, known as a significant part of the American Revolution.
Today, Ivy League schools have the best rankings, both domestically and internationally. In fact, all 8 Ivy League institutions are among the top 15 in the U.S. News & World Report college and university rankings, being the top 4 and 6 of the ten best universities across the United States.
What's more, throughout the past 12 years, every Ivy League member has been a part of number-one-ranked universities, including Harvard and Princeton. Furthermore, Ivy League colleges have an edge over other higher education institutions in many aspects. They receive funding in millions of dollars in the form of research grants and other subsidies from various entities, including corporate donors and federal and state governments.
Around 4000 to 14,000 students enroll in Ivy League universities every year. These enrollments are higher than those of private liberal arts colleges and lower than total public state university enrollments. To be specific, Dartmouth has approximately 6100 annual registrations, while Columbia, Harvard, Penn, and Cornell have over 20,000 enrollments every year.
These universities also provide merit-based scholarships and financial aids to academically-sound students. Students with exceptional academic, co-curricular, and athletic backgrounds receive financial endowments ranging from $2.2 billion to $32 billion. In fact, Ivy League universities, especially Harvard and Brown, offer the largest financial endowment of any higher education institute in the world.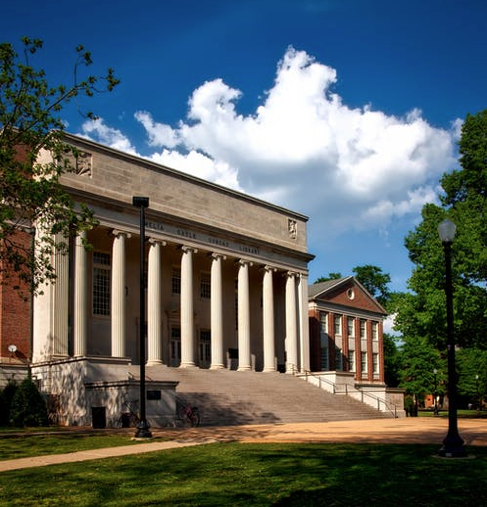 The Benefits of an Ivy League Education
Many pro-Ivy League individuals argue that students who attend and graduate from any of the 8 Ivy League institutions enjoy many benefits, which they wouldn't have if they went to their second-tier school counterparts.
Here are some of the benefits of acquiring an Ivy League education:
Upward Mobility for Minorities
Minority students from diverse backgrounds, including African-Americans, Hispanics, and Asians, have a history of feeling uncomfortable in truly expressing themselves due to their cultural aversion in the educational system. Ivy League schools immensely help students of color overcome their confidence gap.
According to a Forbes opinion piece, an elite Ivy League institution plays a crucial role in helping students discover their identity. It can help validate that they are worthy of sharing their ideas among people who may not belong from similar racial or financial backgrounds.
In this case, an Ivy League education is more than merely a brand. Being accepted in an elite university indicates the possibility of students' ability to overcome the odds stacked against them; it allows students to think beyond the obstacles of race, religion, gender, sexual orientation, and ethnicity.
Most of the successful entrepreneurs and global tycoons from diverse backgrounds today have an Ivy League education. IndraNooyi, a Yale alumna, is the first South Asian female head of Fortune 500 and PepsiCo CEO. Similarly, Barack Obama, the two-time African-American US president, is a double degree holder of Columbia and Harvard.
A Powerful Social Capital
Ivy League schools have significant historical roots. Their graduating classes date back to the 1700s. As a result, Ivy League students enjoy a strong alumni network during their studies and after graduation.
Alumni networks and relations are incredibly essential, especially when looking for high-paying post-graduation employment. They consist of past graduates from each Ivy League university who excelled in their field by bagging exceptional employment opportunities.
The strong Ivy League alumni networks have gained worldwide respect and recognition. It's safe to say that an Ivy League school equips you with world-class education while making you a member of an elite group, providing you with ample social capital to succeed in the future.
Having access to a network with unlimited resources and contacts may just be what you need to get your foot-in-the-door at multinational corporations and world-renowned agencies.
Endless Resources
Every college experience is different. However, being an Ivy League student gives you access to endless resources to study subjects other than your major. Their world-class libraries, research centers, and PhD-holding faculties enable students to explore topics that add value to their overall education.
In fact, many students collaborate with their professors to perform research, which eventually gains prominence by being published in renowned university journals and chronicles. In other words, Ivy League schools produce well-educated intellectuals who generate new theories in the fields of their choice.
High-Paying Jobs
The US Department of Education conducted a comprehensive study to measure the value of Ivy League education. It indicated that an Ivy League four-year-program graduate makes an average annual income of $59,124 within ten years of graduation. While every college degree helps you earn a higher income, an Ivy League degree increases the amount even more.
According to Crimson Education, Harvard, Princeton, and Yale graduates make an annual income of   $89,700, $74,700, and   $83,200, respectively. It means every Ivy League graduate has the chance of securing an above-average salary compared to other graduates.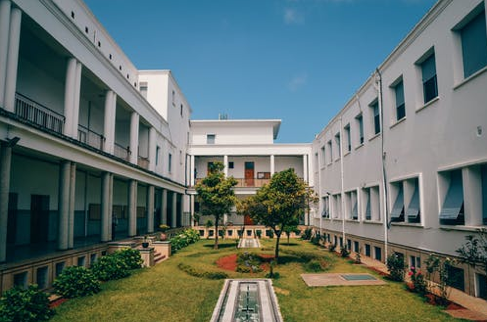 Should You Get an Ivy League Education?
Many people argue that an Ivy League education is significant because of its name and origin. The "name" is undoubtedly substantial if one measures a student's educational value; from being a part of the world's most influential alumni network to landing exceptional jobs with numerous research, internships, and other opportunities, Ivy League schools guarantee each student's success.
In fact, half of the slots of the 2019 Global University Employability Ranking are reserved by Ivy League graduates and their qualifications.
Although some studies indicate that college selectivity isn't a reliable predictor of a student's learning or well-being, it's irrefutable that attending an Ivy League school or an elite university has a measurable positive effect on a student's career growth and future earnings.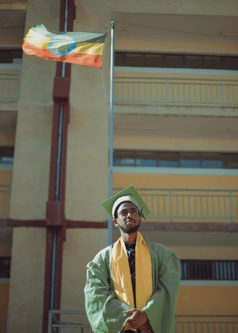 If you're an aspiring high school senior looking for opportunities for acceptance, admission, and funding in one of the best Ivy Schools in the country, let the private lenders at ELFI Loan Finance assist you. They provide flexible and convenient undergraduate and graduate loans without requiring you to pay any application or origination fees and prepayment penalties. Learn more by finding your rate here.
About the Author
The author is a researcher and anthropologist who covers leaders around the world. Her areas of interest include success stories of Asia, immigrants, millennials, diversity, and women. She also helps international students acquire merit-based scholarships in the US and contributes to a leading New York journal.